I picked my grandma up last week for a family get together, and I arrived at her house pretty early. We had some time to spare, so I did what I so often do at grandma's when I have extra time - I browsed the attic!
Lucky for me, grandma has always been sort of a pack rat (I'm sure that's where I get it) and her attic is filled to the brim with so many treasures. She hates to throw things away because she has a memory attached to nearly every item she owns.
This time exploring the attic I found a fantastic old ladder. Grandma said it was the ladder on bunk beds that my dad used growing up. How sweet is that? I love when an item has a story behind it (I suppose I get that from her as well).
I decided to make a display shelf out of the ladder. I simply leaned it up against the wall and grabbed items I had elsewhere in the house to fill the "shelves."
Our rose bushes are still kicking, so I cut one of the roses off to place on the shelf for a bright pop of color.
For the bottom two shelves, I draped my BHG magazine over one of the rungs with a framed picture my grandma gave me after I took the ladder off her hands. I had to add my little piggy bank on the bottom! We put all our spare change in him. He has a guinea feather for no reason, really. Just because I have so many feathers laying around I want to display them however I can!
I really like how this turned out. The spot over by my closet was looking pretty bare, so this filled it perfectly. I'm sure I'll change out the items from time to time to give it an updated look. Can't wait to decorate it when the holidays roll around!
~Tammy
This post shared with: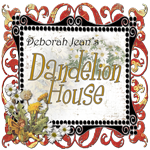 Also shared with Repurposed Ideas Weekly , Creative Things Thursday,
Tweak It Tuesday